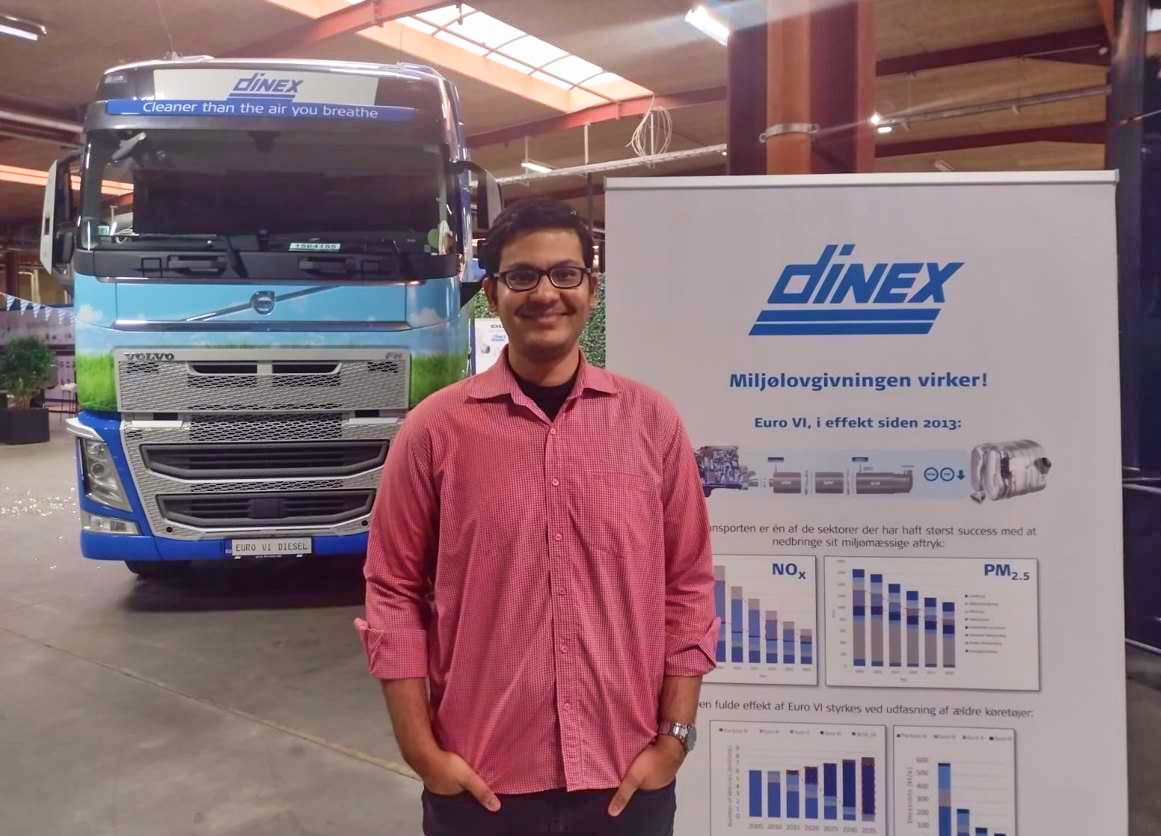 ESR-1, Atul Singh, has completed his industrial secondment at Dinex A/S, in Middlefart, Denmark, who have, as an Exhaust aftertreatment solutions provider company, very recently crossed their 2 billion Danish Kroner in revenue landmark for 2021.
This month long secondment, provided an opportunity for Atul to learn from the very best in the business, the micro and macro perspectives of an exhaust aftertreatment systems product development. This ranged, from understanding the way simulations are performed in a time restrictive and an highly competitive automotive sector, to presenting them to upper management for making data-driven business decisions.
For Atul, emphasis was laid on building automated tools for the engineering team, that would equip them to conduct their simulation tasks in a much more time efficient manner, if developed further. Apart from this, Atul also overviewed the method of spray simulations in the context of an exhaust system within the stringent EU-6 emission norms. As such simulation are, more often than not, also understood with an experimental data, Atul also got the chance to interact with the team at Southern Denmark University to learn about  the ins and outs of performing an experiment and the challenges that are associated with the spray studies.
In general, the secondment has been an exceptional training environment and an amazing learning experience for Atul, that has been instrumental in gaining exposure to the real world challenges within a team, that in a way, directly addresses the climate change related concerns.
Now, that is a 21st century challenge, worth understanding.