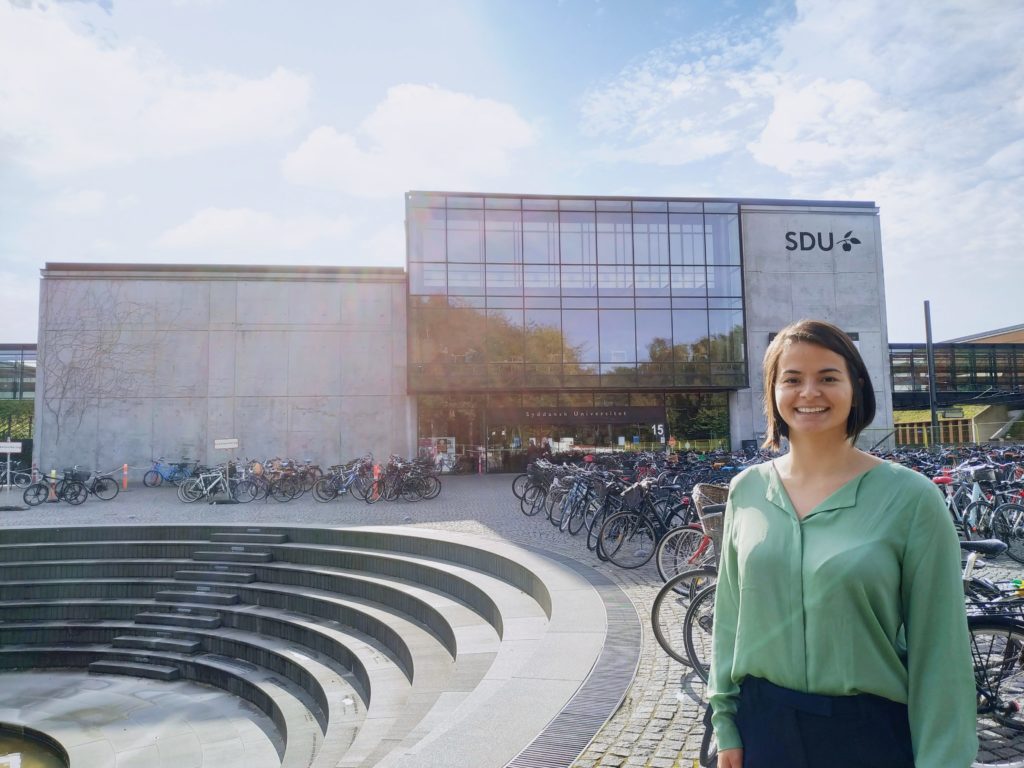 It has been a month of fruitful learning for our ESR3 (Milena Bavaresco). She has just completed a secondment at the University of Southern Denmark (SDU), in Odense. Led by our project partner Prof. Anders Brandt and his research team Visor, she received a training in Operational Modal Analysis, which is a process for testing a structure under normal operating conditions to identify its dynamic properties. This opens a new range of testing possibilities for InDEStruct in our quest for understanding the vibrations manifesting in heat exchangers.
If you are interested in the topic of vibrations analysis, you may want to check ABRAVIBE. It is a free toolbox provided by Anders Brandt which contains a variety of functions aiding in the signal processing of vibration data.
More information on SDU Mechanical Engineering and their research can be found on their website.