Academia meets industry… and vice versa. Denmark holds a strong position in the delicate art of making theory and practice blend blood, ultimately benefitting both academic societies and private companies as well as the world outside.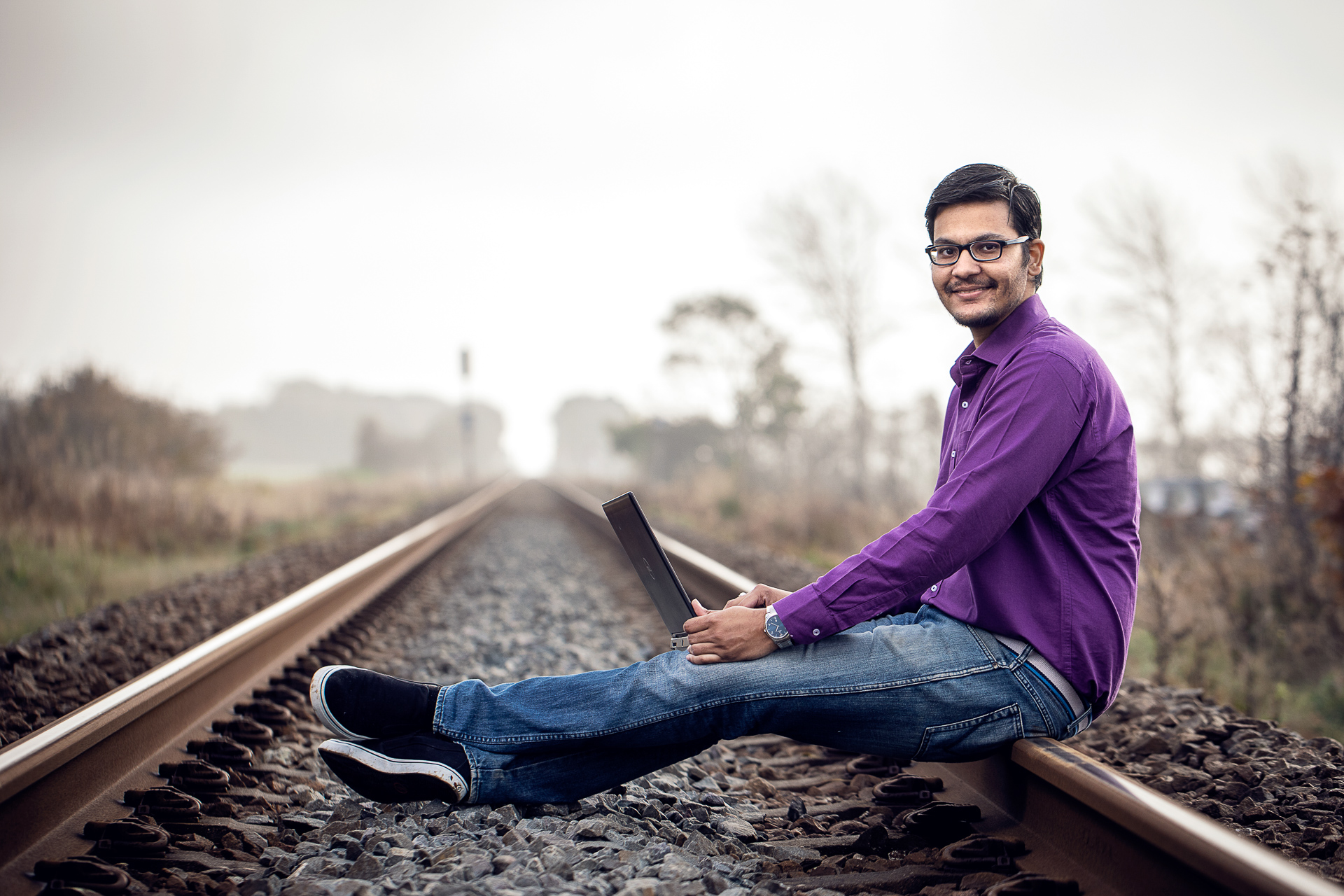 "Good is not good enough when better is expected".
A quote that may very well apply for Atul Singh (29) from India working tirelessly at his computer optimizing engineering designs to the better.
In a world of complex computer models combined with his solid engineering background Atul is a scientific adventurer always looking for new land to discover. Currently setting his landmarks and waypoints in Denmark assisting Vestas aircoil to further improve their engineering designs in marine and industrial cooling systems.
"At present we look into the next generation of heat exchangers as we focus on new concepts. In its essence engineering is truly multidisciplinary. I perceive my three PhD-colleagues and myself pretty much as a family on a mission: My goal is to optimize an engineering system – which happens to be a heat exchanger in this case – with each of us bringing our expertise to the table: Comprehensive knowledge on real life testing, vibrations, fatigue and – for my part – design optimization," explains Atul Singh.
Significant new knowledge
The fellow European Industrial PhD project between the University of Southampton and Vestas aircoil involves four young talents from abroad. The project is funded by the EU Horizon program. The project is planned to last four years with a 50/50 split between studies in the UK and Denmark. The PhD's have weekly online meetings with their university supervisor and biweekly meetings with their industrial supervisor. At Vestas aircoil the industrial supervisor is Claus H. Ibsen, Master of Science in Engineering (M. Sc. Eng.) and PhD himself.

A PhD (Doctor of Philosophy) is a 3-year postgraduate doctoral degree, awarded to students who complete an original thesis offering a significant new contribution to knowledge in their subject. PhD qualifications are available in all subjects and usually the highest level of academic degree a person can achieve.
Trade-offs are important
Along with Atul the talented "four-piece PhD puzzle" is personalized by Milena Watanabe Bavaresco from Brazil, Kevin Jose from India, and Khandokar Abu Talha from Bangladesh. All four invited to be part of the ambitious research and development team at Vestas aircoil currently expanding its R&D facilities and activities in Denmark.
Four teammates that are both professional colleagues and best friends – or to put it in Atul's more poetic way: "We talk about everything under the sun… including, sometimes, the sun".
In a world of physics, equations and natural laws optimization by engineering design is, however, objective dependent.
"It depends! If the task or the objective, as it is normally called, is to reduce the weight, then the optimization process would focus on certain set of design choices. And if – on the other hand – the purpose is increasing energy efficiency or thermal output, or reducing emissions, then the set of design choices would be completely different. Basically, there is a trade-off that needs to be understood. Building efficient tools for analyzing such complex types of multi-disciplinary problems is what my research aims at providing".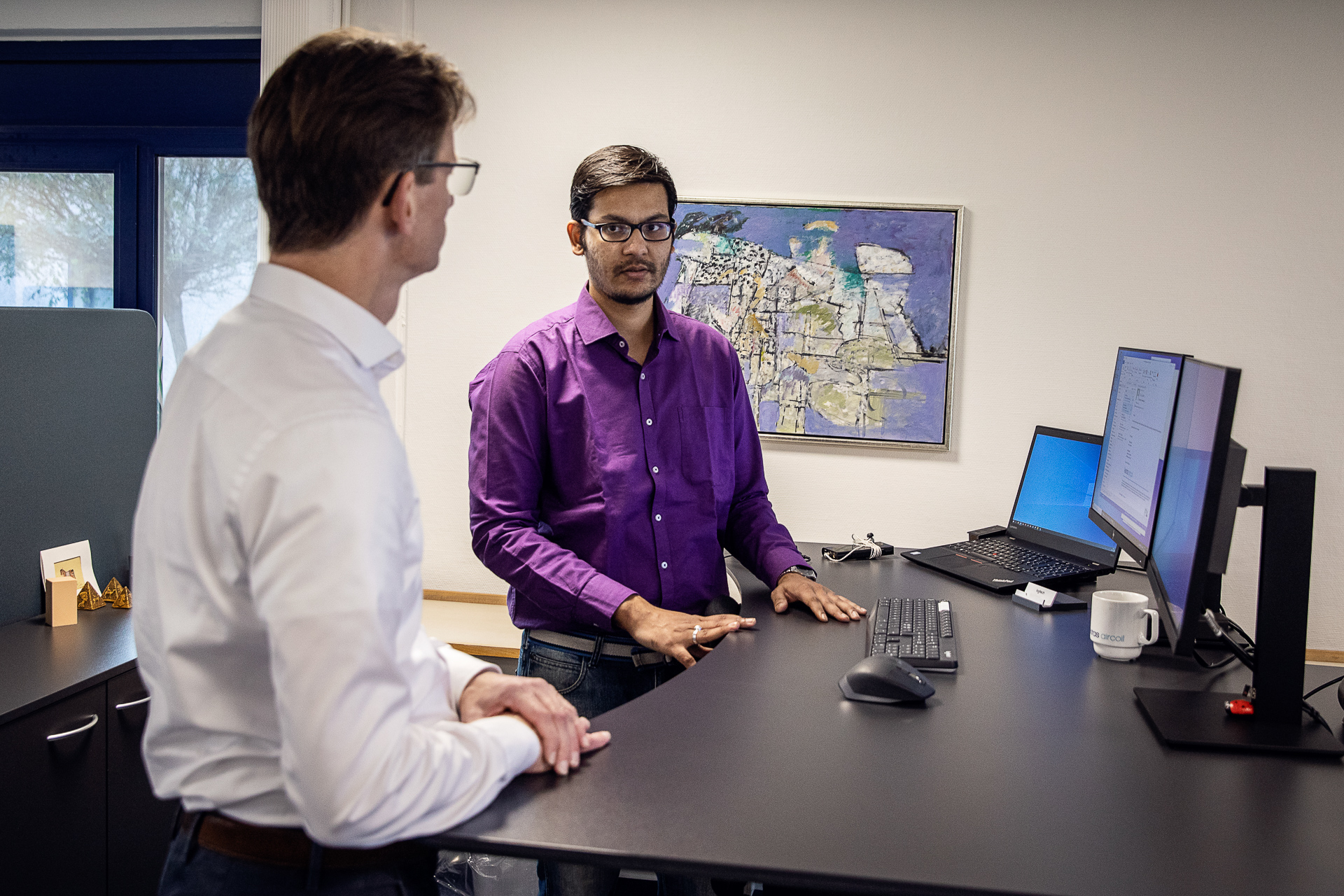 Despite his age and relatively brief career Atul has crisscrossed the European continent after finishing his 4-year Bachelor of Engineering in Gujarat hometown Ahmedabad, India. If Ahmedabad occurs familiar to some readers the reason would probably be the fact that the city in 1887 witnessed a graduating 18-year-old high school student later to become one of the most famous and admired leaders that ever walked on this Earth: Mahatma Gandhi.
Universally respected for his wisdom, one particular Gandhi-quote means a lot to Atul as it basically connects to optimal usage of resources which in a magical way relates to Atul's work of optimization as well.
Gandhi said:
"Earth provides enough to satisfy every man's need, but not every man's greed".,  
Supporting 65,000 researchers
With the Marie Skłodowska-Curie actions (MSCA) the EU Commission is supporting the career development and training of researchers. The MSCA are expected to finance around 65,000 researchers, including 25,000 doctoral candidates. The EU target is to spend 3% of EU GDP on research and development by 2020. At the MSCA start in 2014 at least 1 million new R&D jobs had to be established.

By funding excellent research and offering attractive working conditions, the MSCA offer high quality professional opportunities open to researchers of any age, nationality or discipline.

The specific objectives of the Marie Skłodowska-Curie Innovative Training Networks (ITN) are:

1. to train a new generation of creative, entrepreneurial and innovative early-stage researchers able to face current and future challenges and to convert knowledge and ideas into products and services for economic and social benefit
2. to raise excellence and structure research and doctoral training, extending the traditional academic research training setting, incorporating the elements of Open Science and equipping researchers with the right combination of research-related and transferable competences
3. to provide enhanced career perspectives in both the academic and non-academic sectors through international, interdisciplinary and intersectoral mobility combined with an innovation-oriented mind-set.
Look forward and reach out
Atul did not walk a historic nonviolent disobedience Salt March but travelled 6.000 kilometers from Ahmedabad to Rostock in Germany to take the final steps towards his Master of Engineering degree finishing his thesis, after having further specialized in engineering design at a jet engine research team in B-TU Cottbus, Germany, then at a supercomputing center of Cineca in Bologna, Italy, and at truck manufacturer Scania in Södertälje, Sweden.
Despite the reputable venues Atul is a sincerely humble young engineer with a September 2022 deadline for his PhD thesis to be handed in at Southampton University in England. A work that will probably comprise some 150-200 pages and – if acknowledged by the scientific society – will add another name to novel science making him one of world's leading experts in his highly specialized area of interest.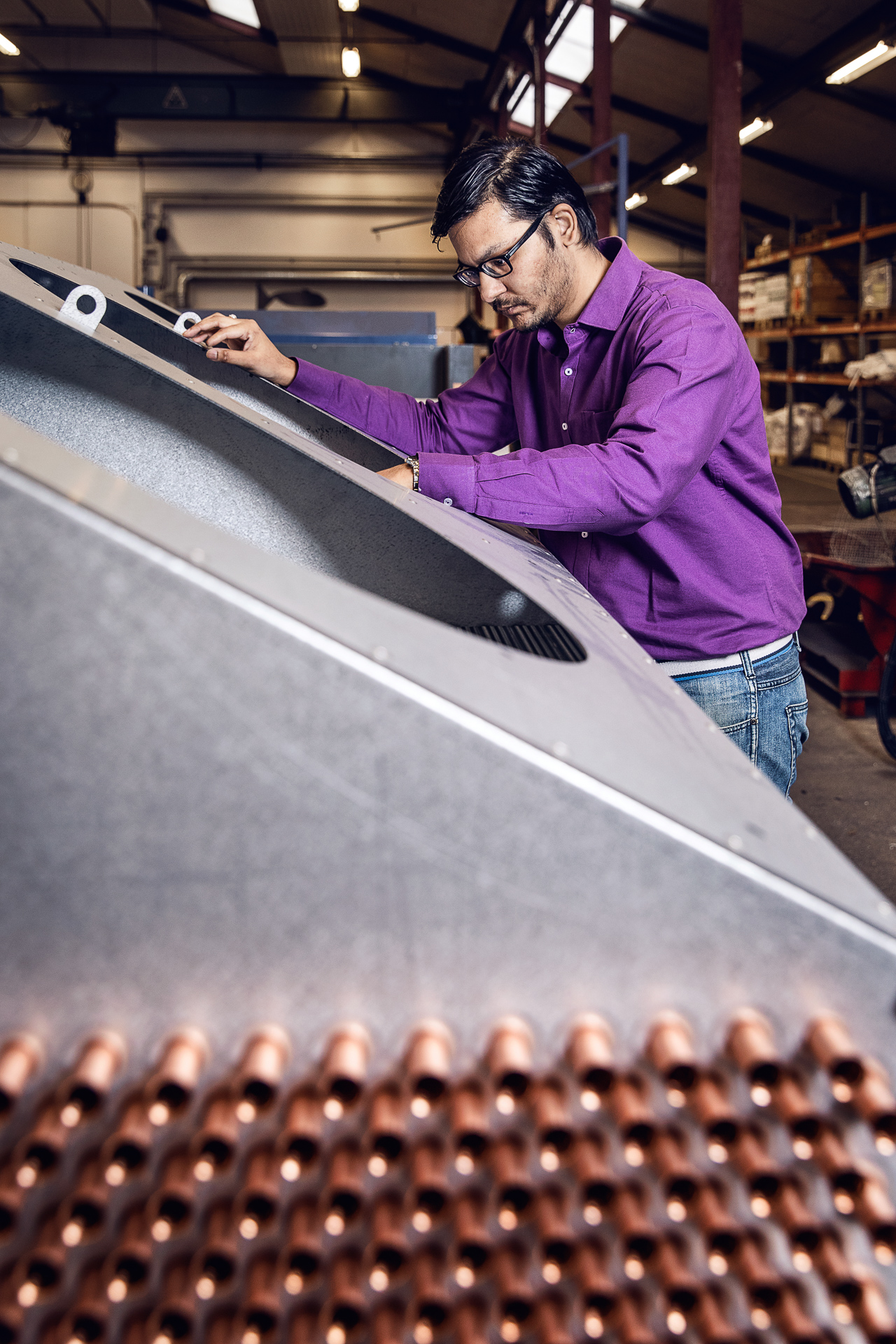 "I have been very lucky. So far, my career has had a domino effect – one good thing leading to another. It is almost surreal. I spoke with my father about the opportunity to join Vestas aircoil in Denmark. He noticed Denmark's supreme rank on the global happiness index – and advised me to look forward and reach out. And here I am part of a magnificent PhD-team in a very well-structured Danish business". 
A revolution in engineering
Atul's fascination in engineering design is well rooted in a restless search for ideal second to none solutions. Regardless, if that is a meticulous detail in a subcomponent or a giant scale structure, or a completely different engineering system altogether.
"The heat exchangers developed by Vestas aircoil are cooling down ship engines the size of buildings. We talk massive dimensions. And yet, even a giant diesel engine is a precise clockwork that must be designed carefully into every detail in order to function in an optimal manner. I guess one could argue that engineering design in the past often tended to be very robust structures with little or no considerations to emissions or climate footprint. Down the road, however, we have realized that modern engineering design must pay further attention to the environment offering more comprehensive solutions that pay respect to improved sustainability. My research would be no different," says Atul.
He would not be surprised if global challenges related to climate change and resource scarcity will manifest as main drivers that will eventually materialize themselves as high octane fuel in an engineering design revolution.
"Life cycle and recycling aspects is definitely becoming a new and very inspiring a challenge for engineering design over the past years".
Pioneers for six decades
Founded in the 1950s Vestas aircoil has been a market leading manufacturer of marine and industrial cooling products ever since. Vestas built the first marine diesel engine charge air cooler in the world for Burmeister & Wain in 1956. The company is headquartered in Lem, a small industrial town often associated with its blacksmith industry.

Until the 1980s Vestas aircoil was part of Vestas Wind Systems also located in Lem. Today, Vestas aircoil is owned by Genua. Vestas aircoil has 250 employees based in Denmark, Southern Europe and the Far East.
www.vestas-aircoil.com
Cost conscious at the same time
"It is very expensive to develop new prototypes and models. Another very interesting aspect in engineering design is the effort to optimize and yet be cost conscious at the same time. Customers and companies cannot afford to spend endless resources in new engineering designs. Hence being cost effective in terms of both time and resources, is – more often than not – another important aspect of the equation," Atul explains.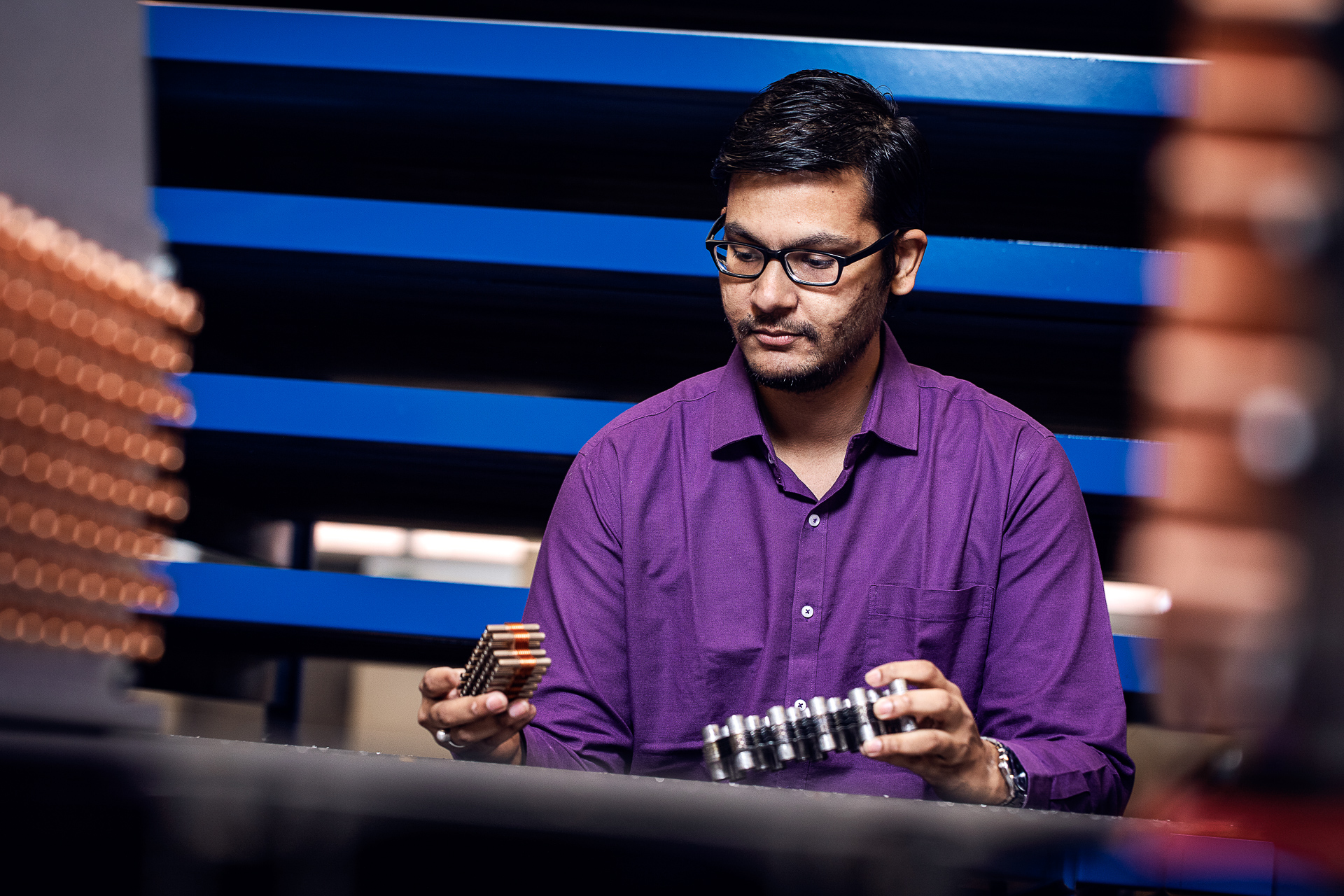 Taking a brief look in the rearview mirror it is almost four years ago, the market-leading Danish manufacturer of marine and industrial cooling systems joined forces with the University of Southampton in preparations for a fellow European Industrial PhD project financially supported by the EU Horizon program. The international collaboration, including UK, Denmark, the European Union, and talented young people from abroad carry the ambition to spark even closer cooperation between academia and industry for their mutual benefit.
"After Southampton, I am open to opportunities anywhere in the world, as I am indeed, a citizen of the world. Opportunities will show when the time comes," says Atul.
It seems fair to conclude that the generous "domino effect" will once again be a guide to Atul as he moves along and take the next steps in his career.   
Their time to shine
The very first steps, however, will bring Atul back to the University of Southampton in England to fulfill the contract signed with Vestas aircoil and the university.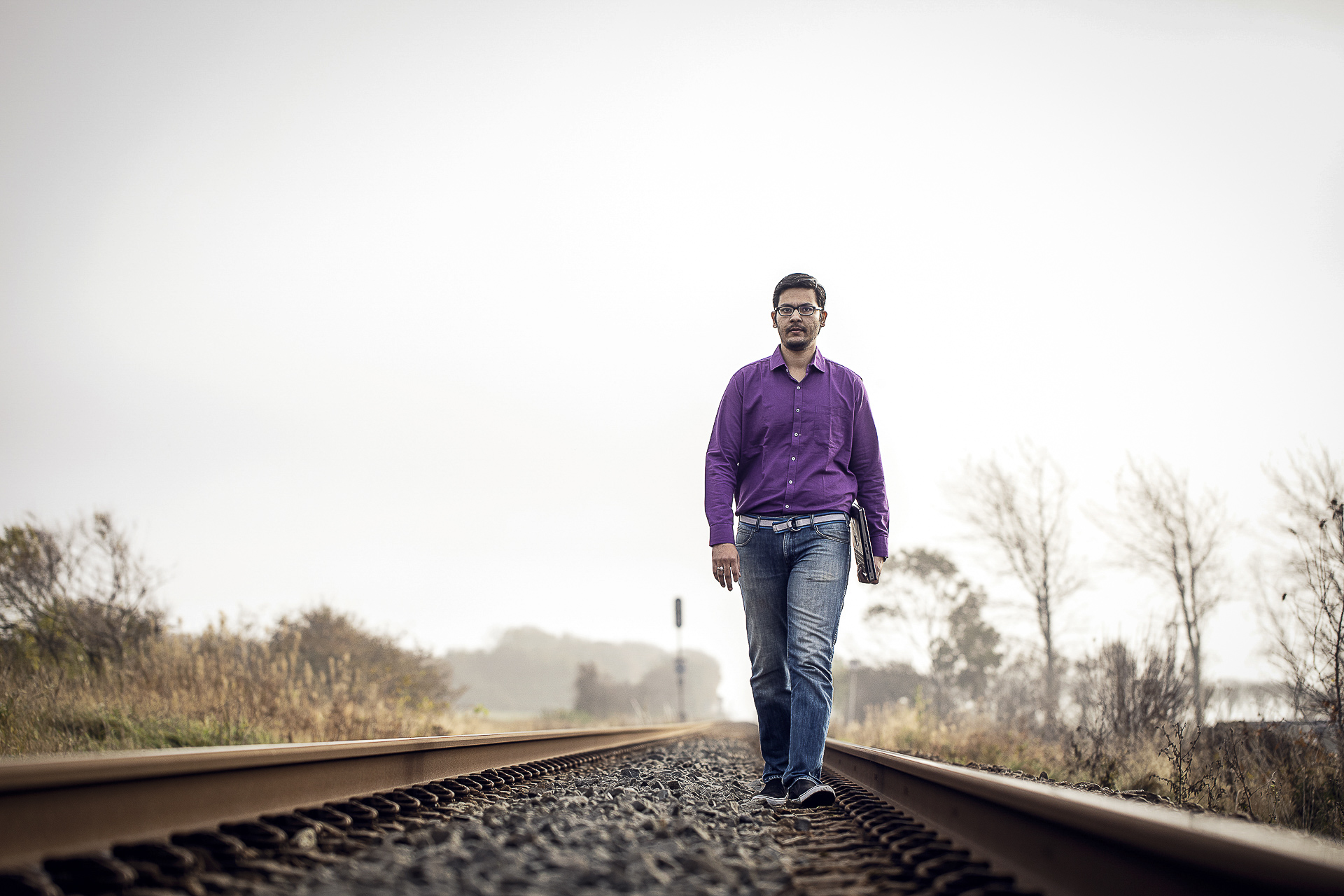 University of Southampton is ranked Top 100 globally. On the website the university flash its payoff: "This is your time to shine" with a promising ambition to "develop critical thinking and independent learning skills that are essential for future leaders and decision makers".
Currently, Atul shines at Vestas aircoil along with Milena, Kevin and Talha. Soon four PhD thesis will probably shine equally intense on the science sky with stars of new insights, thoughts and learnings picked up and examined closely by four talented engineers spending three years together in UK and Denmark.
Kevin: "Now I see structures everywhere"
Milena: "I fell in love with research"
Talha: "Failure is what I predict"